ABOUT
MORRIS LAND SURVEYS
Morris Land Surveys PLLC is a private firm centrally located in Choteau, Montana.  Founded in 2008 by Matthew D Morris, the firm initially provided Professional Land Surveying services throughout North Central Montana.  The firm has grown, along with a loyal client base, to offer services that include: Professional Land Surveying, Civil Engineering, Geographic Information Systems and Mapping, Development Consulting and Permitting, and Construction Inspection Services.
Morris Land Surveys' philosophy is to provide an unparalleled service to clientele, by producing professional deliverables, based on project parameters, while allowing for personal and professional growth in the field of surveying, engineering, and land development.  The firm is comprised of talented professional personnel and utilizes the most modern equipment to offer efficient professional services, including a full array of land surveying and civil engineering capabilities.  We are fond of the projects we take part in, and enjoy the time we spend developing clientele's vision into reality.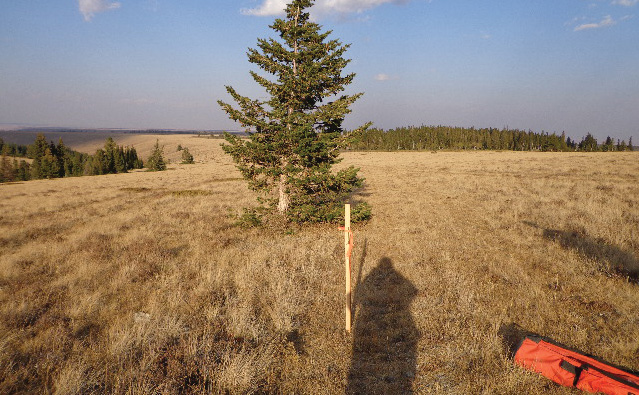 Ryan Casne, a licensed Professional Engineer, has a bachelor's degree in Construction Engineering from Montana State University of Bozeman, Montana. After graduation Ryan began his engineering career in Bozeman working for both a contractor and engineering firm, while also serving his country as part of the Montana Air National Guard where he served gained experience in material testing, drafting and designing water, stormwater, and wastewater systems.  Gaining Licensure as a Professional Engineer in Montana and Washington, Ryan returned to his hometown of Helena, Montana where he owns and operates Casne and Associates, Inc.
Since his return to Helena in 2003, Ryan through the firm has designed multiple subdivisions, public water systems, public sewage treatment systems, stormwater conveyance and detention systems, roadways, and parking lots.  Ryan and his firm specialize in the design, permitting, and development of cost-effective solutions to complex water, wastewater and storm water-related issues.
Ryan continues as the principal of and senior project manager for Casne and Associates, Inc. and assists the staff at Morris Land Surveys as a consulting senior engineer.
Sandor Hopkins, a Certified Floodplain Manager, has a Bachelor's Degree in Political Science with a focus on International Relations from Montana State University in Bozeman. After graduation, he began working logistics and distribution management for Albertson's/Safeway, where he worked for multiple locations in Bozeman, Belgrade, and Great Falls. Sandor began working as a Planner for the Cascade County Planning Department in 2017 and passed the exam to become a Certified Floodplain Manager shortly afterwards in early 2018. In June of 2021, Sandor began work as a Project Manager for Morris Land Surveys, where he will continue his work in Planning, land development, and related fields. He is currently studying for the American Institute of Certified Planners exam he plans to take later in 2021.
Sandor grew up in a military family, where he gained a broad appreciation for the full spectrum of American life. When his family left the military, they chose to return to Great Falls, where they had previously been stationed and came to fall in love with Montana. He currently lives in Great Falls with his wife and two cats, and volunteers as a Trustee for the Maclean-Cameron Animal Adoption Center. In his free time, Sandor likes to hike, ski, float, camp, and travel experiencing all Montana has to offer.
Cassidie originally hails from Northern California, but has called Montana home since 2006. She graduated from Montana State University of Bozeman with a Bachelor's in Ag Business and Economics and a Minor in Literature. After graduating she took a job with CHS in the Golden Triangle, working and living throughout the north-central part of Montana for five years. She worked in several capacities while there, including Agronomy and Precision Ag, before taking a job with Treasure State Lifestyles Montana Magazine. In September 2021 she became a part of the team at Morris Land Surveys.
Cassidie grew up in rural Northern California, and while her own family did not farm or ranch she always held a deep interest in production agriculture and a passion for horses. She was heavily involved in her local 4-H group, participating in both livestock and welding projects. Her interest in Agriculture led her into the Ag Business program at MSU. A self-proclaimed Ag-vocate, she has used her literary skills and experience in ag to help educate the public as a published author, having written articles pertaining to Montana history, barrel racing, and the importance of agriculture in Montana.